Forthcoming Events

05-11

26-11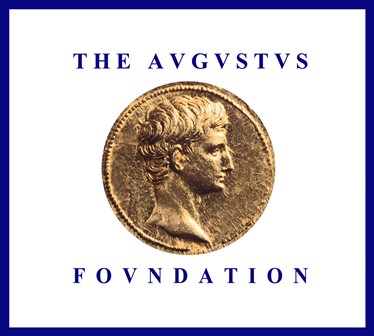 Oxford Studies on the Roman Economy
Series Editors: A.K. Bowman, A.I. Wilson

In connection with the Oxford Roman Economy Project, Oxford University Press has agreed to inaugurate a series of publications under the general title Oxford Studies on the Roman Economy (OSRE).

The OSRE series consists of edited volumes as well as monographs. The edited volumes published to date consist of papers presented at OXREP conferences from 2006 onward. Several other volumes of this sort are currently in preparation. Other monographs on a wide range of topics related to the Roman economy have been published or accepted for publication in this series by OUP.

The OUP and the editors intend that the series should have a life above and beyond the limits of the project and are keen to encourage the submission of book-length manuscripts on appropriate subjects in the general area of the Roman economy. These need not be confined to the constraints of subject-matter or chronology defined for the Oxford project itself. More information about how to submit a book proposal can be found in the Guidelines for authors section

Current titles in the OSRE Series

Quantifying the Roman Economy: Methods and Problems, ed. Alan Bowman and Andrew Wilson (OUP, June 2009).
Settlement, Urbanization and Population, ed. Alan Bowman and Andrew Wilson (OUP, December 2011).
The Roman Agricultural Economy: Organisation, Investment and Production, ed. Alan Bowman and Andrew Wilson (OUP, May 2013).
The World of the Fullo. Work, Economy and Society in Roman Italy, Miko Flohr (OUP, May 2013).
Harvesting the Sea, The Exploitation of Marine Resources in the Roman Mediterranean, Annalisa Marzano (OUP, August 2013).
The Economics of the Roman Stone Trade, Ben Russell (OUP, November 2013).
Rome's Economic Revolution, Philip Kay (OUP, January 2014).
Triangular Landscapes. Environment, Society, and the State in the Nile Delta under Roman Rule, Katherine Blouin (OUP, July 2014).
Trade, Commerce, and the State in the Roman World, ed. Andrew Wilson and Alan Bowman (in preparation).
Mining, Metal Supply and Coinage in the Roman Empire, ed. Andrew Wilson and Alan Bowman (in preparation).

Several other titles are currently under consideration.
| | |
| --- | --- |
| | 13-11-2010 |
| | |
| --- | --- |
| | 19-11-2011 |
| | |
| --- | --- |
| | 19-11-2011 |
| | |
| --- | --- |
| | 19-11-2011 |
| | |
| --- | --- |
| | 10-06-2013 |
| | |
| --- | --- |
| | 19-11-2011 |
| | |
| --- | --- |
| | 10-06-2013 |
| | |
| --- | --- |
| | 09-08-2013 |
| | |
| --- | --- |
| Trade, Commerce and the State in the Roman World | 19-11-2011 |
| | |
| --- | --- |
| Mining, Metal Supply and Coinage in the Roman Empire | 19-11-2011 |